Dandelion Books Seat, D-Station.
Design Descriptions of MUTUAL, by Sissi Bu and Zi Liu.
"Dandelion Books Seat," as the name suggests, means to "express" the goodwill that the moment calling for "reading" also encourages those in the generation of fragmentary information to get along with themselves through "reading," which inspires them to listen to their inner voices and think calmly. Living in a "clamorous" but "lonely" society, people, nevertheless, can develop the unexpected wonderful relationships by "exchanging books."
Dozens of books seats, which are located in various parks and streets in Taiwan, show the gorgeous design styles, the environmentally-friendly materials and craftsmanship, and the intriguing creativities. We have been trying to find a new perspective to present a different books seat. "The door and windows are cut out (from the wall) to form an apartment; but it is on the empty space (within), that its use depends," quoted from Laozi. An empty part, in a space, deserves more attentions than either a ceiling, wall or floor. In addition to focusing on its forms, colors and materials, we should care more about "people," their experiences in this space "container," and their memories after leaving this space.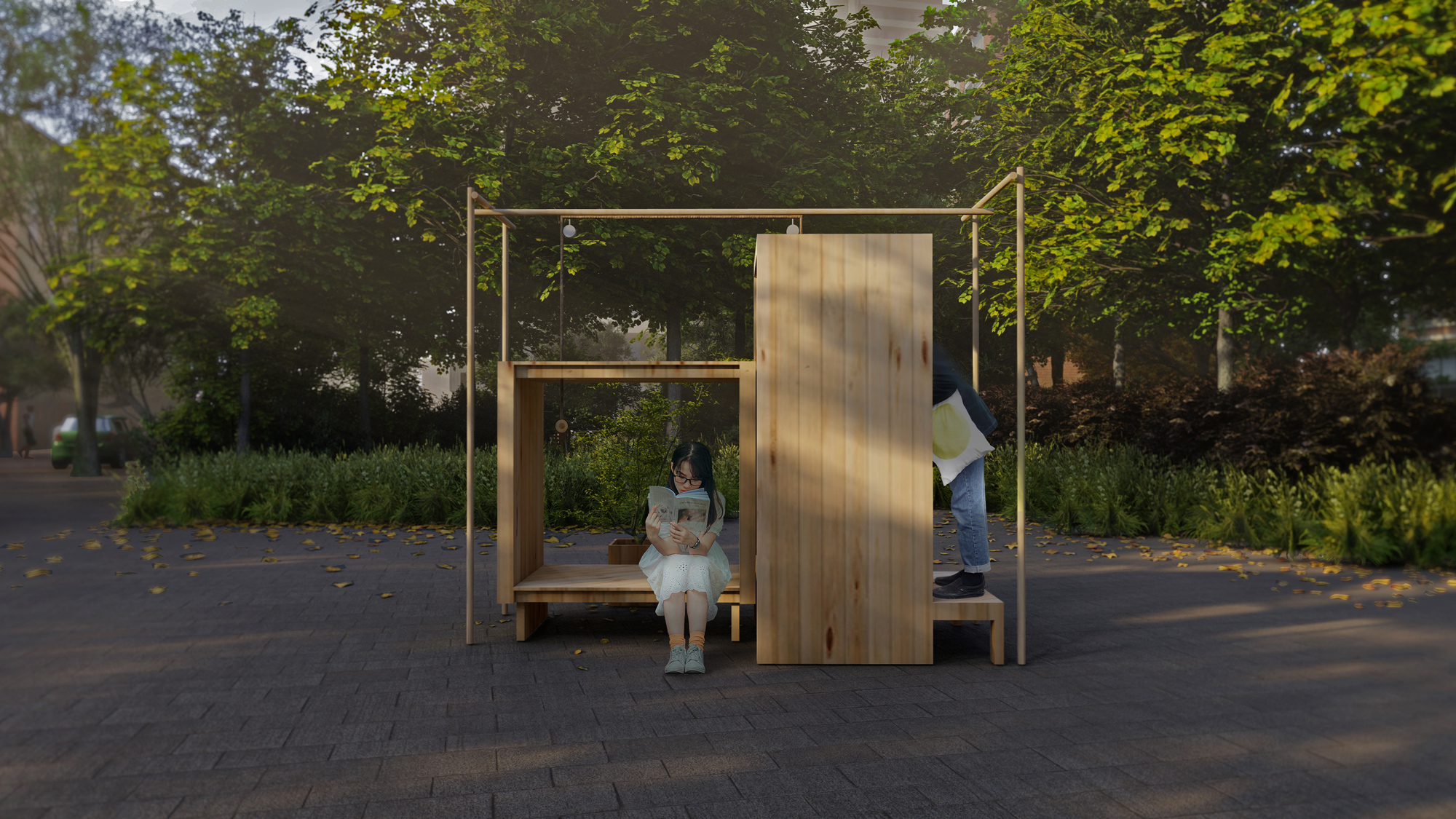 MUTUAL, the adjective word meaning bilateral, common, shared or reciprocal.
MUTUAL encourages the direct interactions engaged between people, people and space, space and object, and object and people. Its greatest charisma, which has never been seen in any existing books seat, is that the only access to books is the interaction and cooperation by at least two people, which are the wonderful bonding we want to attain from MUTUAL.
The adjoined two wood boxes, either of which is tall or short and is on the front or on the side, symbolize the main structure of MUTUAL. The fixed pulleys, which are normally applied in physics, are implemented on two wood boxes, one of which is connected to one side of a rope. When a person pulls up the rope on the other side, the other person can therefore access to the books. This cooperation to operate the box resembles the activity of "treasure hunting," and it is the only way to open the book boxes as well.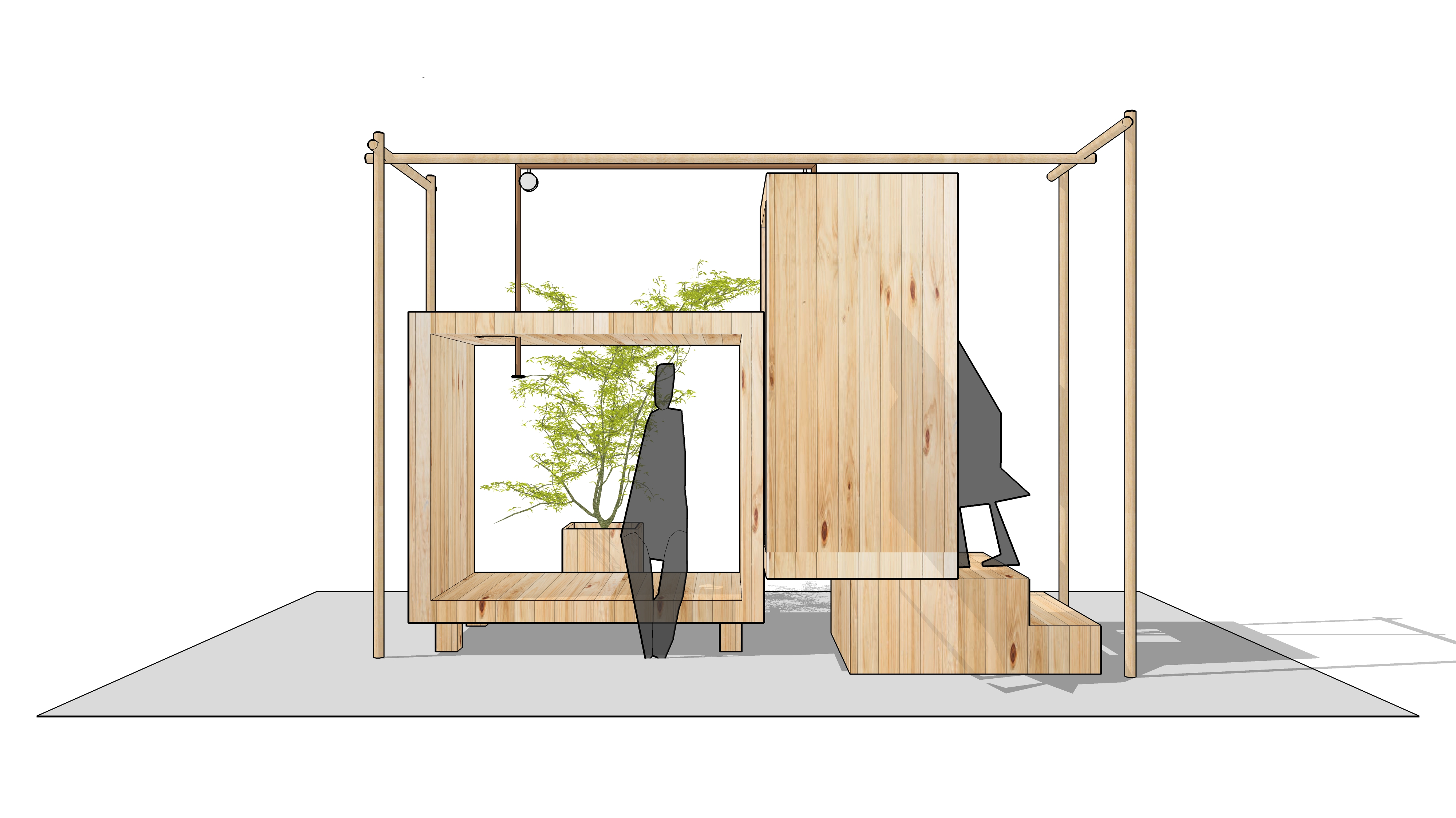 In the initial stage developing the design ideas, we promptly determined the "interaction" as the concept of books seat consisting of the funny and intriguing elements. We, consequently, accomplished the wonderful expression of "dandelion" with the simplest and low-carbon method that creates the wonderful and intriguing memories of the MUTUAL experiences by people sharing and helping reciprocally.